8:30 AM
-
5:00 PM
8:30 AM
-
5:00 PM
8:30 AM
-
5:00 PM
8:30 AM
-
5:00 PM
8:30 AM
-
5:00 PM
Closed Today
Closed Today
Book Appointment Online
Day of the Week
Hours
Monday

8:30 AM

-

5:00 PM

Tuesday

8:30 AM

-

5:00 PM

Wednesday

8:30 AM

-

5:00 PM

Thursday

8:30 AM

-

5:00 PM

Friday

8:30 AM

-

5:00 PM

Saturday
Closed
Sunday
Closed
Regular Opening Hours:
Day of the Week
Hours
Monday

8:30 AM

-

5:00 PM

Tuesday

8:30 AM

-

5:00 PM

Wednesday

8:30 AM

-

5:00 PM

Thursday

8:30 AM

-

5:00 PM

Friday

8:30 AM

-

5:00 PM

Saturday
Closed
Sunday
Closed
About Connect Hearing Longview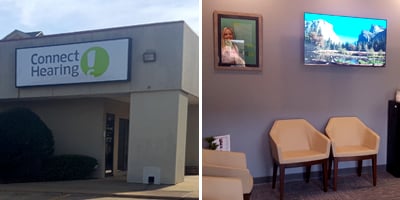 Connect Hearing Longview is part of a nationwide chain of convenient neighborhood hearing care centers. Our Hearing Care Professionals are passionate about helping people to hear better, applying a consistent process to determine the best recommendations for your hearing health. We provide free hearing tests and a walk-in, walk-out 2-week FREE trial with hearing aids that are right for you - plus the Connect Advantage, your assurance Connect Hearing will be there every step of the way. US10042
Localized Hearing Healthcare
Rosanne Boyd, BC-H.I.S.

My name is Rose Boyd and I am the Hearing Healthcare Provider for Connect Hearing in Longview, Texas. I am a Certified Hearing Aid Fitter in the State of Texas and Nationally Board Certified in Hearing Instrument Sciences. I was born and raised in Longview and graduated from Hallsville High School. My two boys and our dog Lucy keep me entertained when I am not working. I have been in the healthcare industry for 16 years with the last 10 being focused on hearing health. I began my hearing career in Pennsylvania and then moved to Keller, Texas, where I continued my hearing profession. I am beyond thrilled to be back in my hometown and to serve the community and surrounding areas of Longview with their hearing health needs. I love working in this industry. Watching lives change because a person can hear their loved ones again brings me joy. I promise to provide my patients with the highest quality care, ensuring that they are able to hear with the most updated technology that matches their individual needs.

Driving Directions

From the North: From Hwy 259 heading south, exit Loop 281 and continue West past 4th street. Go to the first turn around and head back East. We are on the right before you cross 4th street. From the South: Head North on Judson Rd. and turn Right on Loop 281 heading East. After passing Texas Roadhouse and The Car Wash, we will be on the right. From the East: From Hwy 80 heading West, take the Loop 281 exit heading North. Pass 4th street and go to the first turn around to head back East. We are on the right after you pass the car wash. From the West: Heading East on Loop 281, pass Judson Rd. and you will see Texas Roadhouse on the right, then the car wash. We are just past the car wash on the right.

Service Areas

We actively serve our community with top-rated hearing care including the following Longview neighborhoods and surrounding areas: • Gilmer • Mt. Pleasant • Marshall • Gladewater • Longview Zip codes: 75604, 75605, 75670, 75644, 75647 Check out our Facebook page for more local events and community news.
The Latest Hearing Aid Technology
Professional Hearing Healthcare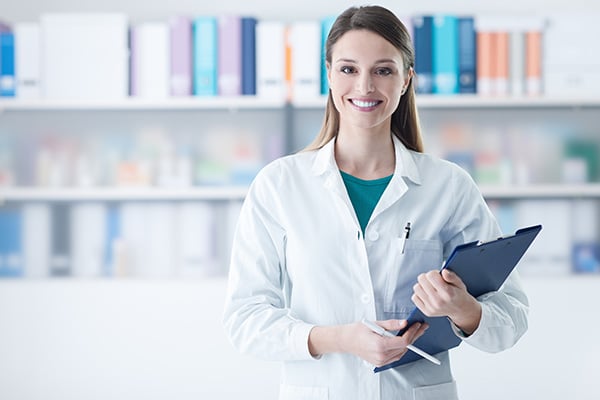 Our Services
Our Connect Hearing Staff provides the absolute best in hearing care services starting with professional hearing screenings, audiogram results and consultation on the latest hearing solutions. • Hearing Testing & Consultation • Telehealth Services • Hearing Aid Maintenance & Repair
Book an Appointment Online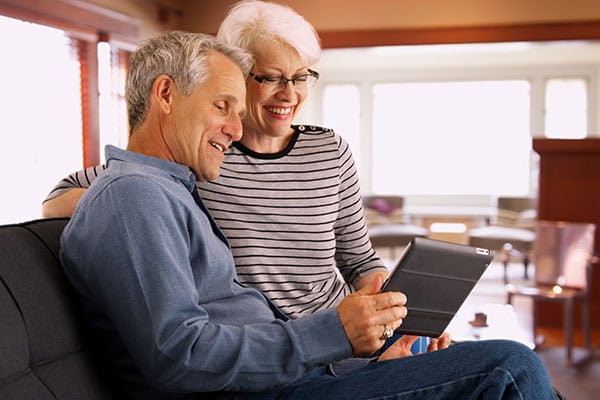 Product Satisfaction
We carry the latest hearing aids from Phonak and AudioNova, 2 global leaders in hearing aid technology. Our priority is finding the right solution that meets our patients' hearing, lifestyle and financial needs. • FREE 2-week in-home hearing aid trial • 45 day money-back guarantee • 3-year warranty and 3-year loss & Damage
Learn More
Reviews of
Connect Hearing
Longview
May 15, 2021

great problem solvers

Response from

Connect Hearing

Longview

May 17, 2021

Thank you!

April 19, 2021

I always enjoy going in the business. Both Stephanie and Rose are a real pleasure to see. The best service ever.

Response from

Connect Hearing

Longview

April 20, 2021

Thank you for your kind review!

April 15, 2021

Great 5 star

March 10, 2021

Very nice office. Great people to handle my hearing concerns. Very friendly, professional and courteous. Rosanne is great

March 2, 2021

Great customer service, and very friendly.

February 28, 2021

Made experience less stressful than anticipated

February 9, 2021

Kind and caring service

January 23, 2021

Awesome customer service and being it's during covid that's saying something.

January 15, 2021

Always great service. Pleasurable staff

Response from

Connect Hearing

Longview

January 18, 2021

Thank you Jimmy!

January 13, 2021

Great service

Response from

Connect Hearing

Longview

January 14, 2021

Thank you!

Response from

Connect Hearing

Longview

January 7, 2021

Thank you!

January 6, 2021

Sadly I think my father who you met and tested Monday, has yet to try his hearing aids. They have been fully charged and are ready for him to use. If he doesn't try them by the end of this weekend, I'll return them to you Tuesday of next week as I will be in surgery Monday. Sorry for this inconvenience.

December 31, 2020

Great service! After years of thinking that every time her hearing aid needed to be cleaned, repaired, or replaced we had to go to the office in Ft. Worth. Which meant driving over 2 hrs each way and battling Dallas traffic to take her to the Ft. Worth. Once she found out there was office in Longview, she went for a follow-up after receiving a new hearing aid at the Ft. Worth location. The office was very easy to find and the staff was very friendly. Once with the technologist, my mom explained that she was having some issues with the hearing aid coming out of and falling off of her ear. After looking at it for a couple of minutes, the tech realized that it was made to go over a left ear and it was supposed to be for her right ear. So the tech ordered a completely new hearing aid! She was awesome!

Response from

Connect Hearing

Longview

January 5, 2021

We are so glad that we could be of help Lea! Thank you for trusting us with your hearing health.
We appreciate your review.
Warm Regards

December 31, 2020

Spectacular Customer Service and Care !!!

Response from

Connect Hearing

Longview

January 5, 2021

Thank you Martin!

December 28, 2020

Knowledge

December 18, 2020

Excellent care and service. Very friendly staff

December 18, 2020

Professional, knowledgeable, friendly

December 3, 2020

Customer service

November 20, 2020

Could not have better. You are all so nice there.
Displaying reviews 1 - 3 out of the 20 most recent