Connect Hearing
Baltimore
8:30 AM
-
5:00 PM
8:30 AM
-
5:00 PM
8:30 AM
-
5:00 PM
8:30 AM
-
5:00 PM
8:30 AM
-
5:00 PM
Closed Today
Closed Today
Day of the Week
Hours
Monday

8:30 AM

-

5:00 PM

Tuesday

8:30 AM

-

5:00 PM

Wednesday

8:30 AM

-

5:00 PM

Thursday

8:30 AM

-

5:00 PM

Friday

8:30 AM

-

5:00 PM

Saturday
Closed
Sunday
Closed
Book Appointment Online
Regular Opening Hours:
Day of the Week
Hours
Monday

8:30 AM

-

5:00 PM

Tuesday

8:30 AM

-

5:00 PM

Wednesday

8:30 AM

-

5:00 PM

Thursday

8:30 AM

-

5:00 PM

Friday

8:30 AM

-

5:00 PM

Saturday
Closed
Sunday
Closed
About Connect Hearing Baltimore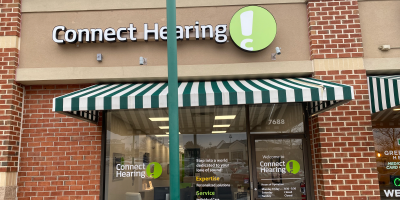 Connect Hearing Nottingham is part of a nationwide chain of convenient neighborhood hearing care centers. Our Hearing Care Professionals are passionate about helping people to hear better, applying a consistent process to determine the best recommendations for your hearing health. We provide free hearing tests and a walk-in, walk-out 2-week FREE trial with hearing aids that are right for you - plus the Connect Advantage, your assurance Connect Hearing will be there every step of the way. US10009
Elaine Welch, Au.D

Dr. Elaine Welch is the Audiologist at the Connect Hearing office in Nottingham, MD. She received her doctorate of Audiology degree from the University of Florida in Gainsville. She has been an audiologist in diverse settings, the school system in Baltimore City, working with Ear, Nose and Throat doctors providing diagnostic testing and currently with Connect Hearing. At Connect Hearing we strive to provide excellent patient care and service with some of the most advanced hearing aid technology available. 
The Latest Hearing Aid Technology
Phonak Audéo Lumity

The Lumity is Phonak's most advanced hearing aid. With Lumity's Smartspeech™ Technology and intelligent ActiveVent speakers, speech and understanding soar to new levels. Control phone calls and stream audio with a touch of the finger. The waterproof universal connectivity and options light up users' conversations, no matter the environment.

Phonak Virto P-Titanium

The Phonak Virto Paradise, is a sleek in-the-ear model that is customized for the perfect fit. This 3D printed shell is the world's first Titanium hearing aid and is 15x stronger than traditional acrylic hearing aids. Customize listening environments along with streaming music and calls when you pair this discreet hearing aid to Android or iOS smartphones.

AudioNova DX

The new AudioNova DX hearing aid mixes style and ease – combining the latest technologies to best suit your hearing needs. The DX has Bluetooth technology that helps you stay connected with smartphones and other compatible devices. Stream audio to Receiver-in-Canal, Behind-the-Ear, or In-the-Canal models that can be battery-powered or rechargeable.
Professional Hearing Healthcare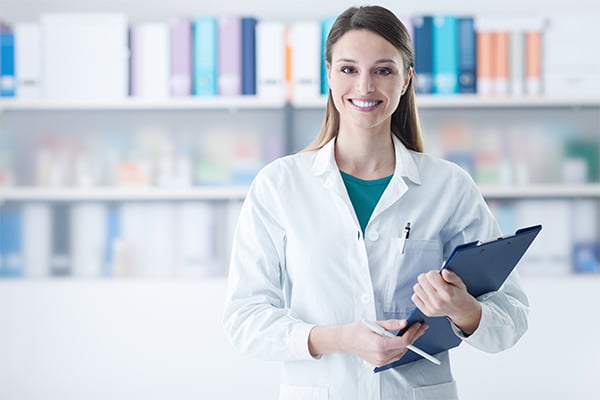 Our Services
Our Connect Hearing Staff provides the absolute best in hearing care services starting with professional hearing screenings, audiogram results and consultation on the latest hearing solutions. • Hearing Testing & Consultation • Telehealth Services • Hearing Aid Maintenance & Repair • Tinnitus Therapy
Book an Appointment Online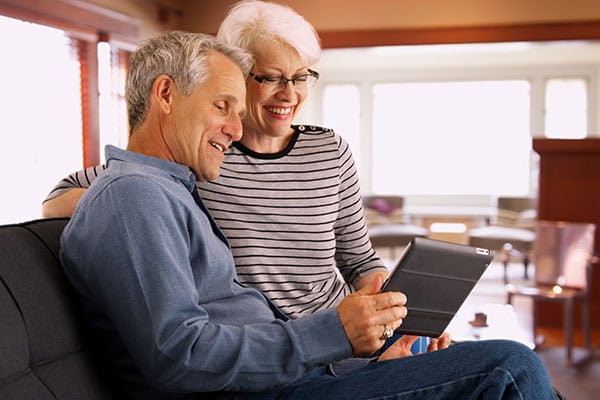 Product Satisfaction
We carry the latest hearing aids from Phonak and AudioNova, 2 global leaders in hearing aid technology. Our priority is finding the right solution that meets our patients' hearing, lifestyle and financial needs. • FREE 2-week in-home hearing aid trial • 45 day money-back guarantee • 3-year warranty and 3-year loss & Damage • 3-years FREE Batteries
Learn More
Reviews of
Connect Hearing
Baltimore
September 23, 2023

Great customer service

Response from

Connect Hearing

Baltimore

September 25, 2023

Thank you for your rating Diana, it means a lot to us to hear from happy customers.

September 20, 2023

Everything went well

Response from

Connect Hearing

Baltimore

September 21, 2023

Thank you so much for your rating, we hope to see you again soon.

September 19, 2023

Elaine is always so nice and helpful. She goes the extra mile to make sure everything is working properly.

Response from

Connect Hearing

Baltimore

September 20, 2023

Thank you for your comments, it's wonderful to hear how well Elaine represents Connect Hearing!

September 12, 2023

very friendly service

Response from

Connect Hearing

Baltimore

September 13, 2023

Thanks for using Connect Hearing, Thomas, we're pleased that you found our service was good.

September 6, 2023

great customer service

Response from

Connect Hearing

Baltimore

September 7, 2023

Thank you for your great feedback Catherine! We are pleased that you are satisfied with our customer service.

September 2, 2023

the lady that does my hearing aid adjustments is really good.

Response from

Connect Hearing

Baltimore

September 4, 2023

Thanks for using Connect Hearing, Gary, we're pleased that you found our service was good.

August 30, 2023

Great customer service

August 28, 2023

Great customer service. Explained everything very well

August 28, 2023

The service was good

Response from

Connect Hearing

Baltimore

August 29, 2023

Hello Stephanie, Thank you for your great feedback, we're pleased you were happy with your experience. Your review is really valuable to our business, and we would be grateful if you can update the rating to reflect your experience.

August 26, 2023

great customer service

Response from

Connect Hearing

Baltimore

August 29, 2023

Thank you for the great review Anne! It means a lot to us to hear from happy customers.

August 26, 2023

Fast and efficient , knowledgeable provider

August 24, 2023

Great service

Response from

Connect Hearing

Baltimore

August 25, 2023

Thanks for using Connect Hearing, Richard, we're pleased that you found our service was good.

Response from

Connect Hearing

Baltimore

August 22, 2023

Hello. Thank you for your great feedback, we're pleased you were happy with your experience.

August 19, 2023

Very pleasant and experienced staff. Prompt and efficient service.

Response from

Connect Hearing

Baltimore

August 21, 2023

Hello Ayd. We're delighted that our solution is working for you. Thank you for sharing your review with us.

August 8, 2023

Best places around.

Response from

Connect Hearing

Baltimore

August 9, 2023

Hello Szymanik. We're delighted that our solution is working for you. Thank you for sharing your review with us.

August 8, 2023

Examiner was excellent. Service was superb.

Response from

Connect Hearing

Baltimore

August 8, 2023

Hello Charlene. Thank you for your great feedback, we're pleased you were happy with your experience.

August 2, 2023

Very pleased with visit

July 27, 2023

Dr. Welch is impressive. She is clearly among the most knowledgeable and thorough practitioners I've met. She conveys information in a lucid and patient manner.

Response from

Connect Hearing

Baltimore

July 28, 2023

Thank you for your comments, it's wonderful to hear how well Dr. Welch represents Connect Hearing!

July 27, 2023

Everyone was wonderful
Displaying reviews 1 - 3 out of the 20 most recent
Nearby Connect Hearing Locations