Connect Hearing
Roseville
8:30 AM
-
5:00 PM
8:30 AM
-
5:00 PM
8:30 AM
-
5:00 PM
8:30 AM
-
5:00 PM
8:30 AM
-
5:00 PM
Closed Today
Closed Today
Day of the Week
Hours
Monday

8:30 AM

-

5:00 PM

Tuesday

8:30 AM

-

5:00 PM

Wednesday

8:30 AM

-

5:00 PM

Thursday

8:30 AM

-

5:00 PM

Friday

8:30 AM

-

5:00 PM

Saturday
Closed
Sunday
Closed
Book Appointment Online
Regular Opening Hours:
Day of the Week
Hours
Monday

8:30 AM

-

5:00 PM

Tuesday

8:30 AM

-

5:00 PM

Wednesday

8:30 AM

-

5:00 PM

Thursday

8:30 AM

-

5:00 PM

Friday

8:30 AM

-

5:00 PM

Saturday
Closed
Sunday
Closed
About Connect Hearing Roseville
Connect Hearing Roseville is part of a nationwide chain of convenient neighborhood hearing care centers. Our Hearing Care Professionals are passionate about helping people to hear better, applying a consistent process to determine the best recommendations for your hearing health. We provide free hearing tests and a walk-in, walk-out 2-week FREE trial with hearing aids that are right for you - plus the Connect Advantage, your assurance Connect Hearing will be there every step of the way. US10181
Localized Hearing Healthcare
The Latest Hearing Aid Technology
Phonak Paradise

The Paradise is Phonak's most advanced hearing aid to date. It delivers crisp, natural sound powered by their innovative PRISM chip. Phonak has added a number of ground breaking features such as motion sensors that adjust microphone settings while users walk or run, speech enhancer that boosts speech over ambient sound and dynamic noise cancellation.

Phonak Virto-M Black

The Phonak Virto Marvel is also known as the Virto Black. This sleek in-the-ear model is customized for the perfect fit. It features noise blocking and speech recognition software that automatically adapts to different listening situations. Connect these hearing aids to your phone for additional Bluetooth functions like streaming phone calls and music.

AudioNova DX

The new AudioNova DX hearing aid mixes style and ease – combining the latest technologies to best suit your hearing needs. The DX has Bluetooth technology that helps you stay connected with smartphones and other compatible devices. Stream audio to Receiver-in-Canal, Behind-the-Ear, or In-the-Canal models that can be battery-powered or rechargeable.
Professional Hearing Healthcare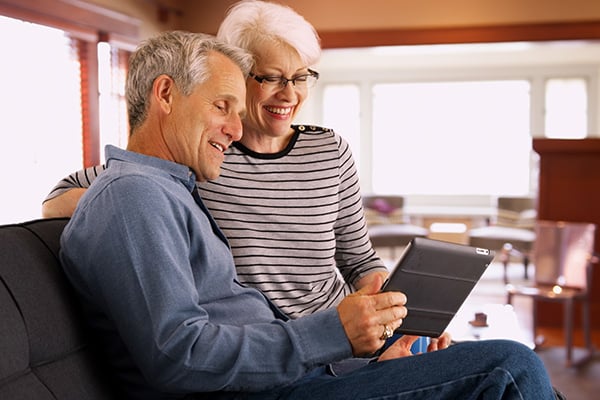 Product Satisfaction
We carry the latest hearing aids from Phonak and AudioNova, 2 global leaders in hearing aid technology. Our priority is finding the right solution that meets our patients' hearing, lifestyle and financial needs. • FREE 2-week in-home hearing aid trial • 45 day money-back guarantee • 3-year warranty and 3-year loss & Damage
Learn More
Reviews of
Connect Hearing
Roseville
May 13, 2022

Always thorough and professional

Response from

Connect Hearing

Roseville

May 16, 2022

Thank you so much for your rating, we hope to see you again soon.

May 5, 2022

Great expectations based on the first visit.

Response from

Connect Hearing

Roseville

May 6, 2022

Thank you so much for your rating, we hope to see you again soon.

April 19, 2022

Nicole is a great employee to have

Response from

Connect Hearing

Roseville

April 20, 2022

Nicole will be delighted to hear that Monte we'll be sure to pass the feedback on.

April 19, 2022

excellent

Nicole is an asset

Response from

Connect Hearing

Roseville

April 19, 2022

Thank you for your comments, David, it's wonderful to hear how well Nicole represents Connect Hearing!

April 2, 2022

excellent, did great job help me, solve my problem.

Response from

Connect Hearing

Roseville

April 4, 2022

Thank you so much for your rating William, we hope to see you again soon.

March 28, 2022

Excellent service

Response from

Connect Hearing

Roseville

March 28, 2022

Hello Gail. Thanks for sharing your experience at Opportunity Dr, we're delighted you're happy with the experience.

March 23, 2022

Satisfied participant.. very well served during our appointment.

Response from

Connect Hearing

Roseville

March 23, 2022

Thank you for the great review Mary Ann! It means a lot to us to hear from happy customers.

March 22, 2022

Great customer service

Response from

Connect Hearing

Roseville

March 23, 2022

Thank you for your great feedback Joseph! We are pleased that you are satisfied with our customer service.

March 17, 2022

Great customer service …

Response from

Connect Hearing

Roseville

March 17, 2022

Thank you for your great feedback! We are pleased that you are satisfied with our customer service.

March 14, 2022

Great service


Response from

Connect Hearing

Roseville

March 15, 2022

Thank you for your great feedback Tom! We are pleased that you are satisfied with our service.

March 12, 2022

Nicole has always been very helpful, knowledgeable and this time she solved all my problems quickly. I am very satisfied with the help and explanation she gave me, as always. Very good customer service!

Response from

Connect Hearing

Roseville

March 14, 2022

Thank you for your comments, it's wonderful to hear how well Nicole represents Connect Hearing!

March 9, 2022

Nicole did a great job cleaning my hearing aids and then testing and adjusting them as needed. She needs some help getting the office setup as she is all alone.

Response from

Connect Hearing

Roseville

March 10, 2022

Thanks so much for your feedback Jerry! We're really glad you enjoyed our service.

March 9, 2022

Great Service!

Response from

Connect Hearing

Roseville

March 10, 2022

Thank you for your great feedback Joannee! We are pleased that you are satisfied with our service.

Response from

Connect Hearing

Roseville

March 7, 2022

Thank you so much for your rating Mike, we hope to see you again soon.

March 2, 2022

Great service

Response from

Connect Hearing

Roseville

March 3, 2022

Thank you for your great feedback Leon! We are pleased that you are satisfied with our customer service.

January 19, 2022

Both Sabrina and Nicole were excellent in helping me to get the hearing aids hooked up to the blue tooth on my cell phone. Nicole called me multiple times to make sure that everything was working properly and she was extremely patient with me. I really appreciate their help! Thanks!

Response from

Connect Hearing

Roseville

January 20, 2022

Sabrina and Nicole will be delighted to hear that Joyce we'll be sure to pass the feedback on.

December 29, 2021

Fast service. Nicole was Very nice

Response from

Connect Hearing

Roseville

December 30, 2021

Thank you for your comments Dianna. it's wonderful to hear how well Nicole represents Connect Hearing!

October 22, 2021

Very thorough checkup appointment.

Response from

Connect Hearing

Roseville

October 22, 2021

We're happy that you were satisfied with our service Eric . We hope to see you again soon
Displaying reviews 1 - 3 out of the 20 most recent